HAIRCUT AND STYLE
In Plano, Carrollton, Allen, The Colony, Richardson, Frisco, TX, and Surrounding Areas
We are open late and on Sundays!
Come to the best salon at The Shops at Legacy
As an international hair salon company, we create diverse looks inspired by current and global trends. Our modern approach and eye for detail allows us to personalize your hair with a wide array of tools- from the precision of scissors to the texturizing razor.
WOMEN'S HAIRCUT
Your hairstyle will be customized to meet your hair goals, whether it be to grow out your locks, maintain an easy styling routine, or meet challenges with hair texture. Our women's hair stylist love to create the hair styles that look so good when you style it yourself, you will keep coming back. That's our goal – to be your long-term women's hair salon. And don't forget to tell us when you're ready to change things up. Hair extensions or hair halo? Balayage or mermaid hair? We can do that for you!
MEN'S HAIRCUT
Expect to achieve any look, from classic business to specialized fades and detailing. Your hair can sometimes appear to grow out of a style quickly so our men's hair stylists will create the men's cut perfect for your texture for long-lasting style.
HAIR STYLES
By Gabriel Ontiveros Salon
We consider ourselves the best hair salon in the area when it comes to hair styles. Our love for our industry means we are constantly keeping up on the latest styles and techniques. Of course, your style depends on your satisfaction so each cut is tailored to your hair's texture and your lifestyle. Let us know what you are looking for in terms of style and maintenance so we can create the look you love and works for you. We can work with whatever you are looking for – bangs, long layers, textured haircuts, pixie cut, long bob, lob.
If you are looking to add hair color to your new style, Gabriel Ontiveros Salon is your upscale salon for complete hair coloring using Goldwell Hair Coloring products – highlights (ashe blond, sun-kissed, or caramel), complete color (rose gold hair, platinum blonde, golden blonde, red hair) and more.
And for texture, we have Brazilian blowout, Keratin treatments, perms, and demi-texture.
Every style and blowout is finished with Label M products, the official haircare product of London Fashion Week.
VIEW PRICING




HAIRCUT AND STYLE TRENDS
Fall and Winter 2019-2020
FRINGED BOBS
— I Woke Up Like This!-Messy, shaggy cuts with curtain bangs will be huge this autumn and winter.
VIRAL BRAID
— Recall Your Biology Classes! – Braids haven't gone out of fashion for several seasons, but the techniques of their weaving are becoming ever more sophisticated. So, now Viral braids are gaining popularity and have already become one of the hottest trends of fall/winter 2019-2020
MESSY BOB
Bob is a short haircut with a French charm, whose main condition is the volume. It embraces the face, as if it were a fluffy hat, but with clear graphic lines. If you're ready to say goodbye to your long hair, choose bob haircut: it looks elegant and does not require much care, especially in the fall-winter season 2019-2020
ELONGATED BOB
In the 2018-2019 fall-winter season, the bob is determined and does not see any obstacle. And not in vain, this is really an elegant haircut that can be easily transformed. In addition, it is unlikely to be out of date! We can create volume with a lightweight styling and light curls, or we can leave the hair straight. In the latter case, we recommend that you pay attention to the hair parting, making it asymmetrical, diagonal or in the middle of your head and removing the hair behind your ears. In this case, you will need big earrings – the main participant in the fashion game of fall-winter 2019-2020.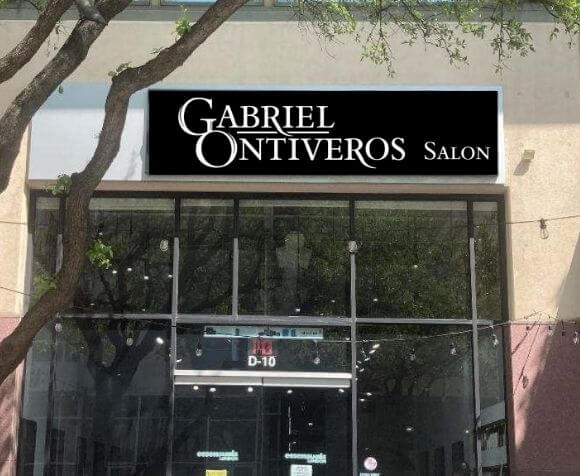 BOOK YOUR APPOINTMENT
CERTIFIED BRAZILIAN BLOWOUT AND BALAYAGE SALON
7200 Bishop Road @ The Shops At Legacy
Suite D-10, Plano, TX 75024
972-312-9494