Hair Salon providing Haircuts for Men and Women, Balayage, Blow Dry Bar, Hair Extensions, Hair Coloring, Wedding Hair Stylists, and more in Plano, Frisco, Carrollton, Allen, The Colony, McKinney, TX. and the Surrounding Areas
WELCOME TO
Gabriel Ontiveros Salon
at The Shops at Legacy
Considered the best in service and design and a massive innovator.
Gabriel Ontiveros Salon is at the forefront of the hairdressing industry. By following the top techniques in hair styling trends and methodology, we make our clients look their best.
Your desired look and our knowledge of hair texture, cuts, color, and style create the perfect look that works for your hair and your lifestyle.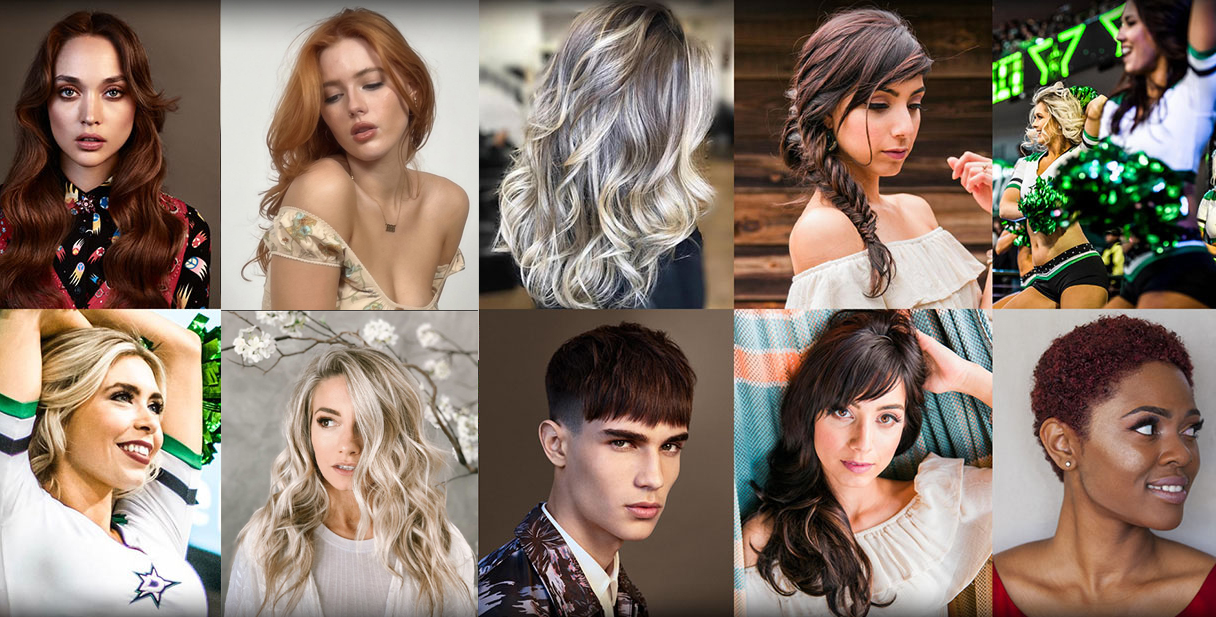 ABOUT US
Hair Stylist, Cuts, and Coloring
The original company and location of Gabriel Ontiveros Salon began in London in 1997 when Toni, Sacha, and Christian Mascolo first recognized a gap in the market for a 'Diffusion line' of their high-end hair salons. The result was bringing the latest in quality hairdressing & inspired by fashions leading British designers to a larger group of customers. The brand's foundations and continuing training systems are comfortably and firmly entrenched within the high-fashion and cutting-edge industry of the United Kingdom. Now 34 Gabriel Ontiveros Salon can be found in the UK as well as 28 international salons. Gabriel Ontiveros Salon is well on the way to achieving its goal of becoming a highly respected and globally recognized hairdressing brand.
Learn More

We utilize top professional products like Label M, Goldwell, Brazilian Blowout products, and more!

The only European salon in Plano, TX. featuring new styles straight from London Fashion Week before general release.

Visit us for Happy Hour at the Blow Out bar Tuesday thru Friday with special pricing, champagne, and more!

Trained professionals with departments for hair coloring and hair stylists offering seasonal demonstrations.
Pricing
SERVICES
HAIRCUTS
from $50 to $105
Women's Cut & Style: $70-105
Men's Haircuts: $60-100
Children's Haircuts: $50-85
Blow-outs: $60-75
Up-do's: $90+
Brazilian Blowouts: $290-390
Happy Hour Blowout: $45
and more
COLORING
from $55 to $255
Tint: $65-100
Nectaya: $70-105
Men's Color: $55-65
Lighteners: $85-$155
Highlights: $85-$220
Tint with Highlights: $125-$255
Full and Partial Highlights: $85-255
Dimensional Color: $80-145
SPECIALTIES
from $20 to $330
Certified Balayage Salon: $170-$330
Fashion Colors (per shade): $35-$65
Perms: $120-175
Hair Treatments: $20-40
Hair Extensions
Weddings
and more
VIEW PRICING




WHAT OUR CLIENTS ARE SAYING
TESTIMONIALS
The service is great from the second you walk through the door.

I've been coming to Gabriel Ontiveros Salon for 3 years and I've never left unsatisfied! They have educated me on my hair and how to maintain it, which has helped my hair grow fuller and longer! Gabe and Michael are my favorites, but everyone there knows what they're doing! I'm very ...

Gabriel and Michael are my 'hair angels'!!

I have been going to them religiously for years!! Gabriel is a modern-day Maestro of hair color and Michael is a choreographer extraordinaire of hair design. Both have been trained by the best in the business internationally. Go to them with confidence knowing your experience will be 'the best in ...

They always do a great job for me!

Always makes you feel important, comfortable and at ease.

Katherine Howe is highly recommended for hair extensions and color. She has been doing my hair for years. The salon is beautiful and everyone is very nice.

I recommend them to everyone!

I've been coming to Gabriel Ontiveros Salon for a few years now & they have never disappointed me. Gabriel and Michael have always done a wonderful job on my hair. It was difficult to find some to color and cut my hair right. Either they would damage and cut my ...

Personable, professional and talented.

Entire family has been the fortunate recipient of Michael and his team's talents for many years.

Thank you Gabriel Ontiveros Salon! I will be back for sure.

Gabriel fixed my hair with perfection. He blended the colors like a magic trick that I got to take home and dazzle the town with. Not only did he make my hair more blonde- but somehow it was baby soft. Even softer than my natural brunette hair. My boyfriend loved ...

I have been a customer for several years now, I am always over the moon happy with my service here! Amber is without a doubt the most talented hair colorist, she always makes me look and feel fabulous. Her highlight techniques are on point! The salon has a friendly and ...
READ MORE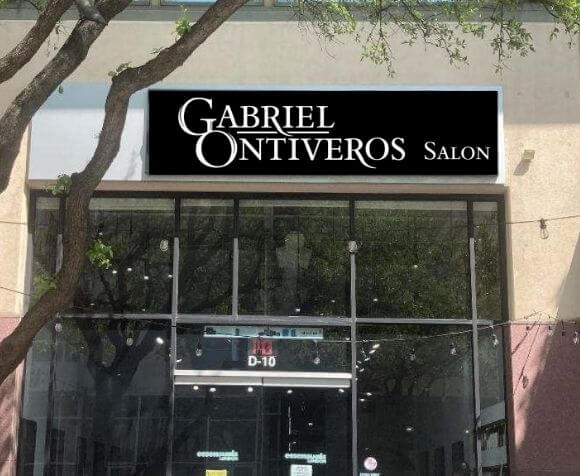 BOOK YOUR APPOINTMENT
CERTIFIED BRAZILIAN BLOWOUT AND BALAYAGE SALON
7200 Bishop Road @ The Shops At Legacy
Suite D-10, Plano, TX 75024
972-312-9494